The Metamorphic Technique ®
Supporting your personal transformation
A simple approach to authentic development:
transform patterns

let go of past limitations

move forward in life

realise potential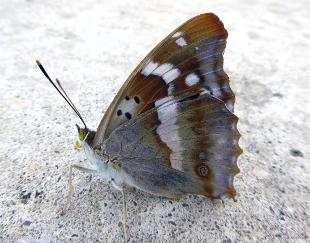 How can The Metamorphic Technique ® help?
Gaston St Pierre, the founder of The Metamorphic Technique, described a session as a positive "ritual" or "an event" in our life. The Metamorphic Technique is not a traditional therapy or treatment, as it is not concerned with addressing specific symptoms or problems.
It is the recipient's life force which brings about change or metamorphosis to better realise potential, free from any external judgement or influence. This allows the recipient's energy to be guided by his or her own innate intelligence (the 'wise guide' within), transforming patterns in whatever ways are needed. This can bring a natural and authentic shift in patterns and behaviours which may no longer serve a purpose, and many clients find they can cope better with personal transformation when self-imposed limitations are released.
Since there is no need for practitioners to know about a client's personal or medical history, the Metamorphic Technique might appeal to people who prefer to avoid a 'talk therapy' approach when looking for transformation in whatever way is sought. If you're happy to talk during the session that's fine, but it should be stressed that there is no diagnostic element to the session.
What happens during a session?
The Metamorphic Technique is gentle, non-invasive and safe, and can be used alongside conventional medicine and complementary therapies.
A session typically lasts an hour and the recipient removes their shoes and socks and may be sitting or lying. Using a light touch on the areas known as the spinal reflex points in the feet, hands and head, the practitioner works in an attitude of non-interference and detachment regarding the achievement of specific results.
The amount of sessions required depends on the need of the recipient, some people have weekly sessions whilst others every so often when they feel the need.
Contact Melanie to book a Metamorphic Technique treatment.
The Metamorphic Technique was founded by Gaston St Pierre towards the end of the 1970s and has since been practised and taught worldwide. Gaston grew up in Canada, worked and travelled widely, and lived for many years in South West London. He passed away in 2011 and is fondly remembered and honoured by colleagues, clients and friends. Melanie Glanville is a Practitioner Member of The Metamorphic Association, an Educational Trust and the governing body for Metamorphic Technique founded in 1979. The name 'Metamorphic Technique' is Trademarked.