Reiki Client and Student comments
"I was drawn to Reiki because my wife practises Reiki and she suggested I should learn level 1 from you [Melanie]. You introduced me to Reiki level 1 not only by teaching me level 1 but also by inviting me to the Reiki Shares that you organise at your home. That definitely has been a privilege to have. The connection with the lovely Reiki group has helped me move on in the path of Reiki. With the help/advice of my wife and inspiration from you, I moved on to Reiki level 2 towards the end of last year. Again, you were brilliant as a teacher to take me further in this journey. And now connecting to the Reiki family via the Reiki circles you hold for level 2 practitioners, I manage to keep in touch with the Reiki world. It has been a fascinating journey of healing and growing with Reiki. Thank you for being my teacher and showing me the light."
Vijay J, Croydon
"I feel extremely blessed to have learned Reiki from Mel. She has many years of practice and experience and I feel very fortunate to have been training by her. During the time I was having treatment from Mel, I was struggling with anxiety it was so soothing, reminding me of my childhood, being comforted to sleep by my mother. I'm glad I took the leap of faith and went for training with Mel too. I can't recommend Mel highly enough."
Knine C, SW London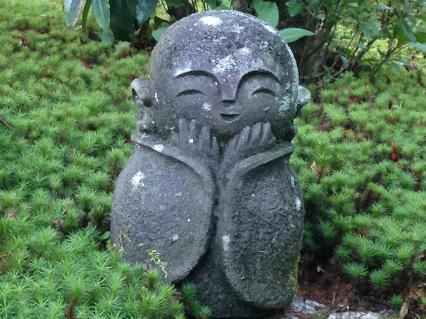 "Years after my first experience of Reiki at a wellbeing exhibition at Earl's Court, I got to know my Reiki master Melanie Glanville. We clicked immediately on a personal level and I started to see her for a few Reiki sessions, which once again had a profound impact on my physical as well as mental well-being. It took another year or so until two of my patients told me that they had finished their first level of Reiki 1, which they were passionate about, and I sign up to learn Reiki with Melanie. I'm a qualified TCM acupuncturist, hence have had experience with energy work but not this kind and I found Reiki Level 2 was a natural progression for meReiki is very different from a more medically based training in TCM where I have to interpretate Western medical diseases into Eastern medicine. In Reiki, there is no diagnosis in order to treat my patients or to give advice about a treatment plan; rather to be a vessel or as Mel so beautifully put it to be a 'hollow bamboo' where energy from the universe can go through me to the client. Being very sensitive and observant of energy fields surrounding people, I'm fascinated to work in more depth with energies on a new and deeper level. Working with children and lots of people who have needle phobias I also thought that Reiki would be a nice addition to my existent services to help my patients to improve their health and well-being.

At the beginning, not being an auditory learner, I struggled slightly that Reiki has an 'oral tradition' but the more I practice Reiki on myself and others the more I understand this very unique way of teaching and passing on knowledge from one generation to the next. Having Mel at my side, who is a passionate and amazingly knowledgeable teacher and being part of a Reiki circle with Mel in the centre as our master, I can only say that my life has been enhanced by a new dimension as it has furthered the connection between my mind, heart and body.
The Chinese say that the gut feeling is our evolutional knowledge and that in doubt we should always follow our gut feeling instead of following our mind. Therefore, being sensitised for energy surrounding us and others without feeling the need to influence or direct this energy in any way or form is a beautiful reminder that no therapist can cure a patient. A patient can only cure him or herself, but we can facilitate their healing. Taking the ego and strong wish to make a patient better (and therefore running the risk to force the outcome of a treatment) out of the equation has definitely made me a better practitioner. I find treating patients with Reiki is a deeply relaxing experience not only for my patients but also for myself and Reiki has become more part of my life in a time of increasing hardship during this Covid-19 pandemic."

Britta W, SW London
"I was recommended to you [Melanie] by someone I know who was a Reiki therapist but thought you would be better placed to help me. I had not long lost my Mum and was, looking back, overwhelmed with grief for her. Coming to see you was the best thing I could have done, you helped me to release some unhelpful memories and thoughts I had trapped inside. It was the beginning of another journey for me. Being able to take Reiki One and Two with you has been a gift and a delight. I feel blessed to have been through this whole process with you and to have shared the experience with the other lovely students. I very much appreciate the distant Reiki Share and Circles you arrange to keep us [Reiki community] all together in these times, I will be very happy when we can all meet again in person."
- Susan D, Sutton
"I loved Reiki level 1, I enjoy the feeling of energy under my hands and the way the body responds. It has been very effective when I am practising on someone who needs something more than what the needles can offer. It's incredibly effective with my children."
- Melanie H, SW London
"After coming out of a very damaging relationship, my friend recommended I visit Melanie for a Reiki treatment. I didn't know what Reiki was and I certainly didn't believe in any of these types of therapies - I was extremely sceptical! Melanie helped so much before the treatment, being a fantastic listener, having a calming effect and providing some much needed clarity on what I'd been through. I never expected the treatment to work. However, I felt so much better after the session, it restored a sense of calm and it enabled me to get on with life immediately. I couldn't believe how well Reiki worked. I thought the effects would wear off, but after one more session a few days later it feels like these problems were months, rather than days ago. I can't recommend Melanie's treatment enough. Thank you so much, I definitely wouldn't be doing this well otherwise"
- Laura, Battersea
"I just wanted to say a really big thank you. This week I've felt the most grounded and happy that I've felt in a long time. Can only put it down to Monday [Reiki treatment] so just wanted to say a really big thank you. I will be in touch again soon"
- Niamh K, Surbiton
"Mel is a wonderful practitioner, someone who truly sets you at ease, and both comforts and supports you through your healing. She has a calming energy coupled with a well intentioned touch, and is empathic to your healing needs. I always feel like my cares have been left behind me after a treatment."
- Sam Hyder, London
"I felt so much more relaxed yesterday. I actually woke up feeling like I'd done a good yoga class the day before, like my body had had a good old stretch! My neck and shoulders definitely felt lighter and my chest felt more open and easier to breathe. And of course my headache was gone by the time I woke up. I don't think I've ever had such an obvious physical reaction to a Reiki session before."
- Emma Carey, London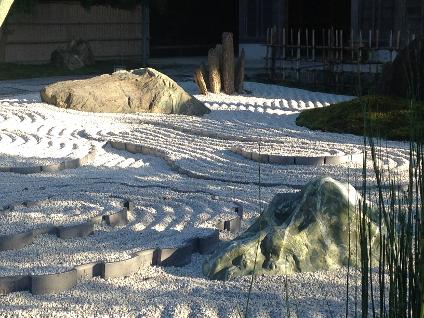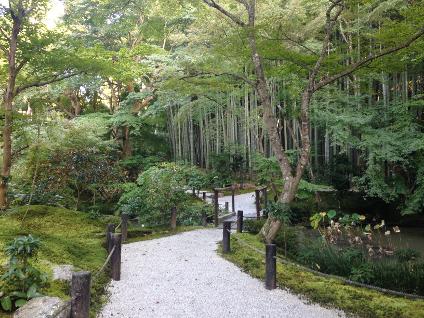 "Mel's incredible sense of meticulous hospitality and attention to detail brings a quality of deep reassurance to every therapeutic session I have ever had from her. I have been coming to Mel for Reiki since 2009 and I find myself happily returning again and again. Reiki energy is always a wonderful joy to spend time in, and in Mel's expert hands I find a loving and peaceful calmness that soothes and allows for my expansion in the most gentle of ways. Just wonderful in every way."
- Clare Roberts, Yoga Teacher and Reiki Practitioner, London
"I have been visiting Mel for regular Reiki treatments for the past 18 months. My job is very stressful but Mel puts me at ease and is incredibly warm, welcoming and has a lovely calming presence. I always leave feeling deeply relaxed and fully restored."

- Louise Burcher, Hove
"I have spent the last few years building up my support systems and Melanie is an integral part of that system. She works with true sensitivity, generosity and integrity."
- K. Milligan, London
"I've received and given Reiki for over 10 years and am amazed each time at the powerful shifts that occur. Sometimes this can be a subtle release, both physically and psychologically, and sometimes an instant 'ah ha!' of 'knowing'. Melanie Glanville is an outstanding practitioner of Reiki, and her ability to enable this change and allow release is central to her work. I am delighted to endorse her work and recommend her to you. "
- Sally Roberts, owner of Recentre Health
"Every time I am greeted by Melanie, I believe more and more in the power of Reiki - her smile and warmth speak to the healing qualities of Reiki. I have been a client of Melanie's through some difficult periods; she worked intensively with me this summer during a miscarriage, easing the physical and emotional discomfort of this difficult time with deep empathy and a level of professionalism that makes you feel you are in very good hands. I saw her most recently to help with pregnancy sickness and I was so happy to have some reprieve after my powerful session with her. I look forward to being in her care throughout my pregnancy, for both myself and the baby. I am so grateful to have found Melanie and I would highly recommend her during times of struggle or for the general maintenance of your well-being."
- Alex MacEachern, London
"I have been fortunate to have received four consecutive Reiki treatments with Mel to help me settle into life after a relocation change. She put me at ease straight away with her light touch and calm and empathic nature. After each treatment I was left feeling relaxed and revived - and ready for anything that came my way! Mel always works sensitively, taking the time to ask questions to understand my needs, and evokes a true sense of integrity which really comes across when she is giving treatments."
- Leila Lahfa, London